You have your floor plan, get your logs wholesale and save!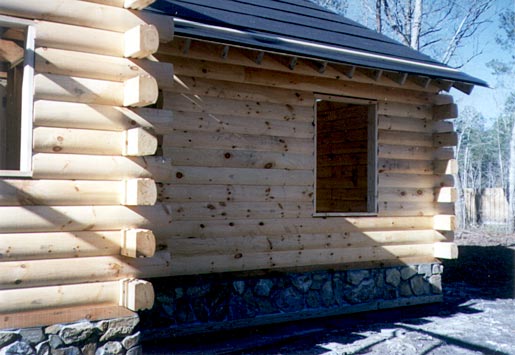 Wholesale Log Homes has helped countless builders and homeowners create beautiful, top-quality log cabin homes at prices that kit sellers simply cannot match. And, we've been doing this for over 30 years! Be sure to see our testimonials from happy customers.
With the right plan in hand for your log cabin, there is a good chance that you know exactly what you want to build before you begin shopping different companies. We offer you the time and money saving option of buying and shipping only your most important need for your project…logs and timbers. Best of all, we only ship what you need, thus saving on storage space.
Log cabin logs for less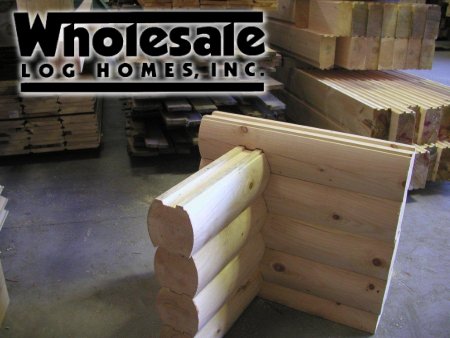 Building a log cabin can be a fun and rewarding experience for the whole family, or it can become a nightmare.  Buying a log cabin kit that "includes everything" can cost 20% – 40% more than the materials themselves.
Why pay a log cabin kit company such a fee when you can DIY and save a fortune. Buy your logs wholesale and have them shipped to your build site. Buy your doors, windows and other building supplies locally and save even more.
Let Wholesale Log Homes assist you with your log purchasing needs…all at wholesale prices. What sets our log cabin construction apart from others is that you can take any floor plan and customize it to your own specifications and needs.
Trust the Pros at Wholesale Log Homes
Wholesale Log Homes has earned a reputation throughout the industry for supplying superior logs and wood products to customers across the country. At Wholesale Log Homes you'll find the logs and supplies you need to build the log cabin of your dreams—easily and affordably! We deal in the sale of wholesale logs for log building construction. We can estimate the cost on the amount of logs and timber materials your log cabin plan will require free of charge. Check our prices and compare the savings.