Log home builders know that homes are only as good as the logs from which they are built!
At Wholesale Log Homes we work with log home builders every day.  We will help you create your own custom log home with high quality logs. We can help you with the right logs and supplies you will need to build the wonderful log home of your dreams.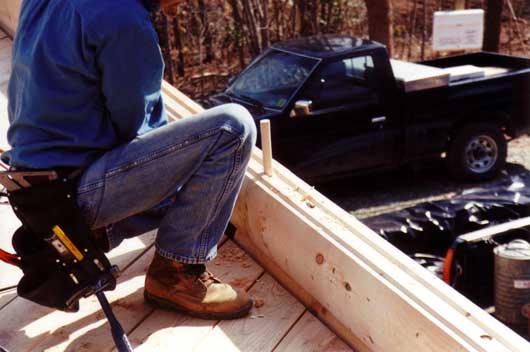 As an experienced log home builder himself, Ron Wolfe, president of Wholesale Log Homes, has helped countless professional log home builders and homeowners alike, to create beautiful, top-quality log cabins and homes for over 30 years. He is a licensed building contractor in NC and Ron has earned a reputation throughout the industry for supplying superior logs, wood products and services to satisfied customers worldwide.
At Wholesale Log Homes, we offer you the money-saving option of buying and shipping only what you really need to build your log home—logs and timbers. All of the other major building supplies, such as doors and windows, can be purchased locally from building products dealers, saving you thousands of dollars in company mark-ups and shipping charges. With our help, you can create your own package and become the log home builder of your very own custom home. We can help you with all of the logs and log home supplies you need to become the log home builder you always dreamed you could be—easily and affordably!
Think like a building contractor; buy your logs wholesale and pocket the savings!