HOW TO CONTACT US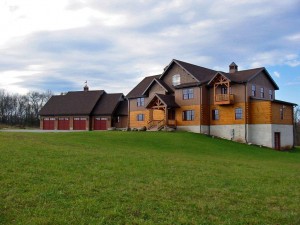 Contact us for a free estimate from YOUR log home floor plans. Buy Wholesale Log Homes logs and supplies from us and build your log home yourself or work with a log home builder to make your log home plan a reality.
For more information Please fill out the form below.
Wholesale Log Homes respects your privacy. Your information will never be sold or shared. We will only use your information to return an email or phone call at your request. If you would prefer, you can call or write to Ron using the information below.
Call:
(919) 732-9286
Fax:
(910) 655-2102
Write:
Wholesale Log Homes
P.O. Box 427
Leland, NC 28451
Please Remember…
We do not sell floor plans or model kits. We deal in the sale of wholesale logs for log building construction. We can estimate the cost on the amount of logs and timber materials your plan will require free of charge. Check our prices and compare the savings!
Attention, Log Home Dealers and Builders!
Why not market our wholesale logs under your own trade name? By using our log products at wholesale prices, you can produce your own kits and be an independent dealer. Why work for someone else when you can earn for yourself?