Choosing the right set of log home floor plans is as important as selecting the right logs
At Wholesale Log Homes we do not sell floor plans or model kits, but we deal in the sale of wholesale logs for log home construction. The right log home plans are very important for your log building project. We can estimate the cost on the amount of logs and timber materials your log home plan will require free of charge. Check our prices and compare the savings! We sell wholesale, enabling you to save money when you buy directly from us. We do not sacrifice quality for price. We simply eliminate the inflated retail prices of other log home company markups.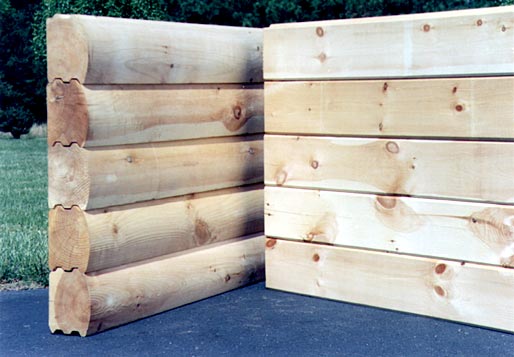 We do not sell plans or designs; we provide quality logs to construct any log home plan, wholesale. We strongly advise against buying everything for your log cabin home in a pre-fabricated package or kit. Shop around, the way you do for everything else you buy for yourself. All-inclusive log home packages may seem convenient, but in the long run they are overpriced and inflexible.
At Wholesale Log Homes, you'll get the home you want, the quality you want, and the best prices in the industry. If you are like most people, you already know what it is you want to build. When you buy from us, you select the right log home plan and we supply the wholesale logs, timbers, and other specialty items that can't be purchased locally. Other non-specialty building supplies, such as doors and windows, can be purchased from a local building products dealer. By buying wholesale logs from us and purchasing other products locally, you save thousands of dollars in delivery and markup costs. Best of all you will have exactly the quality and brands that you want in your log home.