Wholesale Log Homes has been educating consumers for over 30 years. When people learn that they can buy their logs wholesale and hire a log home builder to cut and stack their logs on site they typically jump at the opportunity. Tens of thousands of dollars can be saved if you buy your logs wholesale.
Some Log House History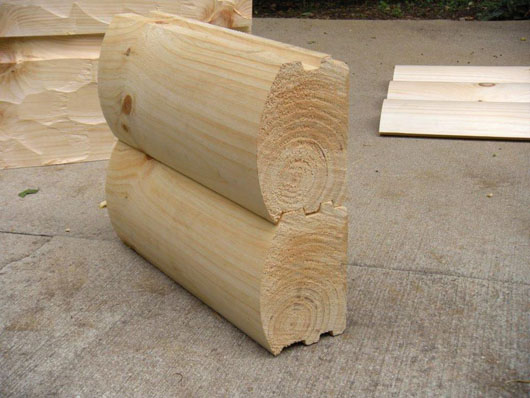 Log houses have been built for centuries and many that are hundreds of years old are still standing and are lived in.  Early settlers from Scandinavia brought their craft to America in the early 18th century, where it was quickly adopted by other colonists.
We tend to think of log houses as temporary dwellings carved from the wilderness as people moved west, but in fact, building log structures became popular all over North America. The abundance of timber and their ability to keep out the weather made logs a popular building resource.  One of the oldest surviving log houses in the United States is the Nothnagle house built around 1640 in New Jersey.
The popularity of houses built from logs is responsible for hundreds of companies that manufacture or build them to appear in the last few decades. Buyers are challenged with learning about new building techniques that are specific to log houses.  The more you learn about the subject the more you realize that buying a "kit" or a total package deal is an expensive proposition.
At Wholesale Log Homes you will find complete access to buying wholesale milled heartwood logs, timbers, finished boards, log siding and log accessories for any log house construction project. By buying wholesale logs from us and by purchasing other products locally, you save thousands of dollars in delivery and markup costs. Best of all you will have exactly the quality and brands that you want in your log house. Not only will your new log house meet your budget, but it will meet your specifications as well. Wholesale Log Homes has earned a reputation throughout the industry for supplying superior logs and wood products to customers across the country.
Find the logs and supplies you need to build the log house of your dreams—easily and affordably!