Log Cabin & Log Home Corner Styles
We offer these log corner notches for many log sizes and log shapes. Choose Log Home Corner Styles that best fit your taste and building requirements. Please call or email for a FREE estimate for your log home plan.
Selection. Service. Savings.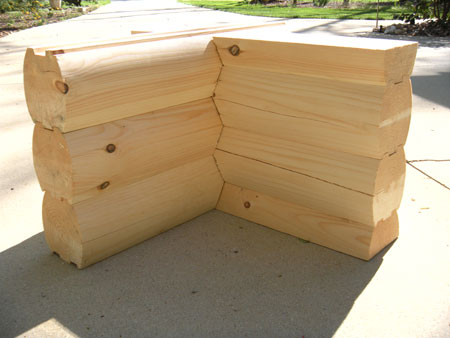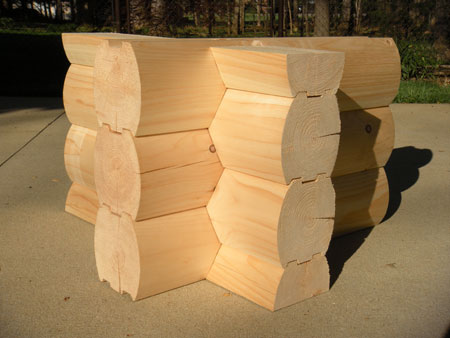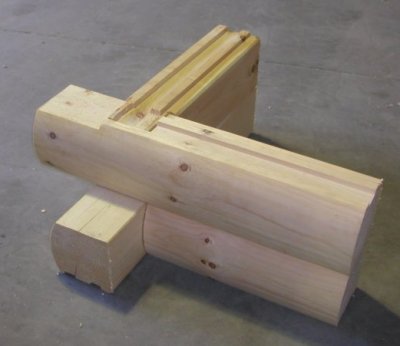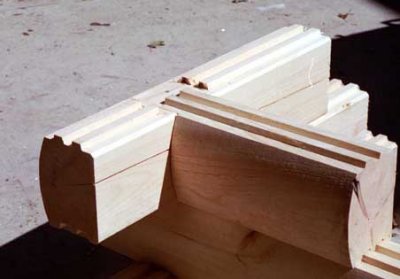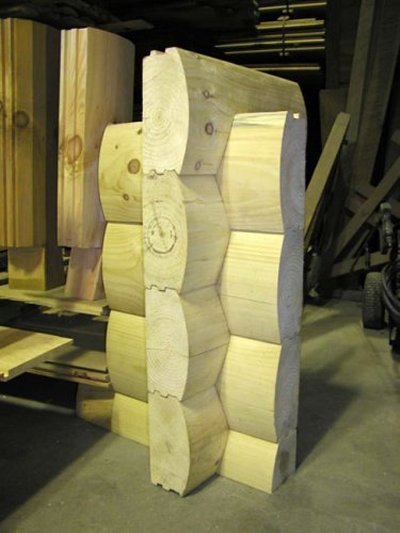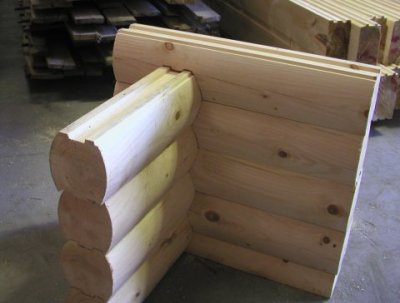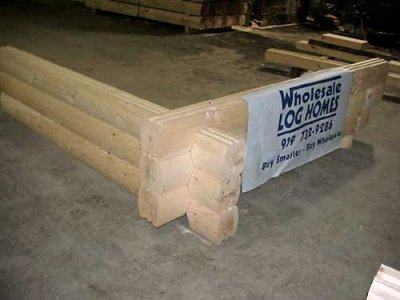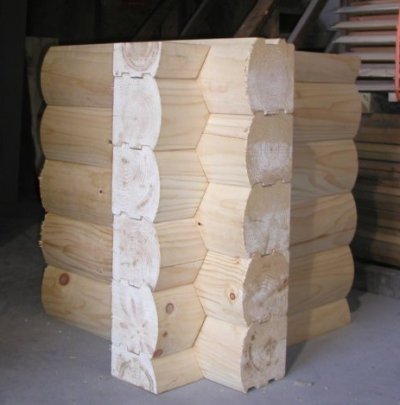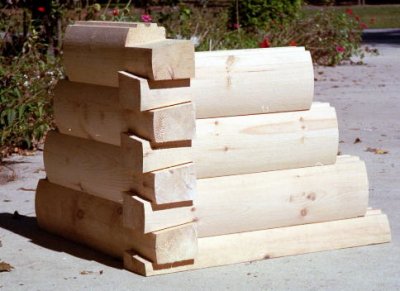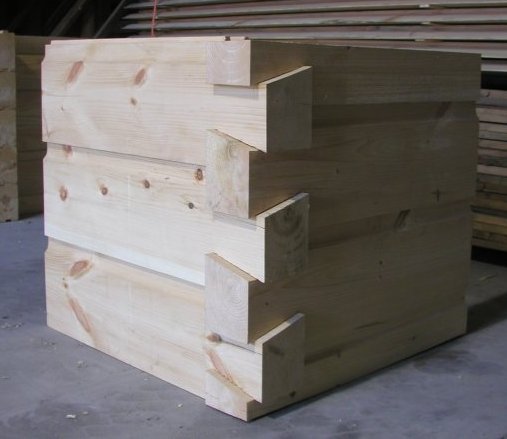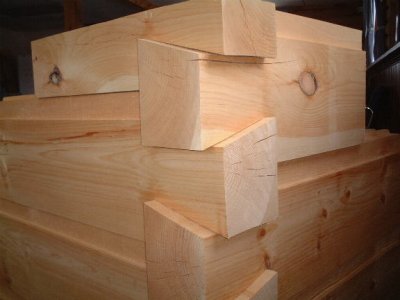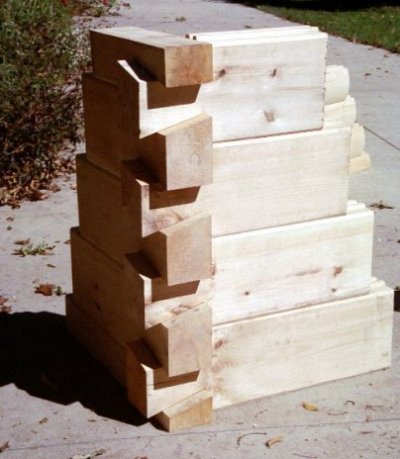 Log home corner joinery
Buildings derive their strength from many structural factors, but the corners are one of the key components. In the construction trade they refer to the "cornerstone" of a building and in the log home business the corners serve two important purposes. The way in which the walls are joined together creates the corner and the styles of corner joinery are many. This photo gallery shows a number of the most popular corner profiles.
The dovetail corner is a visually striking design that is exceptional in channeling water away from itself. The angle cuts of the logs guide water away from the interior of the corners so that no moisture remains in the joint.  The saddlenotch corner is a long-established joinery method incorporating interlocking logs that strengthen the joint.