The Best Smart Home Products – 2016 (Part One)
Posted on
October 18, 2016
In 2016, options for turning your home into a "smart" home continue to increase. New gadgets and devices his the market every week which can make your life and your house just a little bit more convenient. We've put together six popular and well-reviewed products for you to peruse that just might make your place a "smarter" place to live. This is only Part One of a two part series, so be on the lookout for more ideas next month.
DEEBOT is a line of floor cleaning robots from a company called ECOVACS Robotics. They feature self-empyting dustbins for dry cleaning, and mopping systems for wet cleaning. DEEBOT promises to clean your floors to perfection with no need for human help, and they claim is works on just about any surface you throw at it. DEEBOT can be scheduled to clean your floors up to twice per day, and returns back to its charging station automatically at the end of each cleaning.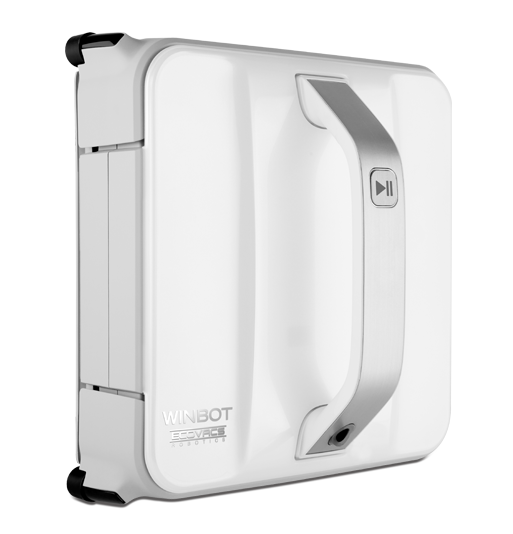 Another product from ECOVACS, WINBOT is a window cleaning robot. Their patented advanced cleaning systems let the robot attach to glass and move over it, cleaning while it goes. Like the DEEBOT, their website promises WINBOT works well on all kinds of glass – frameless windows, colored or tinted glass, even Thermopane. Unlike the DEEBOT, however, a little human intervention is needed, but all you have to do is spray on some cleaner and attached the unit to a window.
The MyQ Garage from Chamberlain allows you to easily connect your garage door opener to your smartphone – it works on both Apple and Android phones. You can open and close your garage doors from anywhere on your mobile device, as well as monitor the status of the garage door and garage light from near or far. You can also set up alerts than will notify you of any status changes that occur while you are away.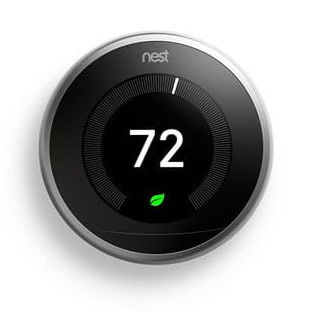 The Nest Thermostat is probably one of the most popular smart home devices out there today. The current generation of Nest Thermostats learns your temperature preferences throughout the day, and builds a schedule to keep you most comfortable. Not only that, the Nest promises to save you money as well – independent tests have shown that a Nest Thermostat saved users an average of 10-12% on their heating bills and 15% on cooling bills, which means that the Nest will pay for itself in under twenty four months. This works because Nest knows when it can let the temperature get out of your comfort zone if you are away during the day. Installation is simple; they claim it shouldn't take more than half an hour. And, Nest also has a smartphone app so you can adjust the temperature of your home from anywhere.
The Ring Video Doorbell allows you to see and talk to people at your front door, no matter where you are. The device itself is equipped with a high definition camera (including night vision) and a motion detector so it knows when to turn on. From there it opens a two-way connection for the video and audio feeds directly to an app on your smartphone. There is both a wired and a wireless version, as well as several different color finished to choose from.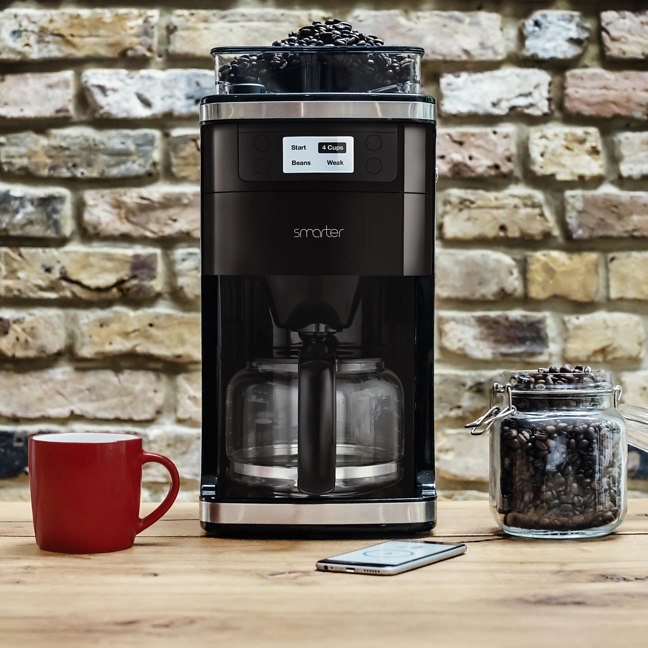 This last one is for all you java-heads out there. The Smarter Coffee system by Firebox makes delicious coffee all the way from bean to cup, grinding and brewing on demand or on a schedule. Just tap a few buttons on the unit or on your smartphone and it starts right up – no need to take them time to go to a coffee shop and way less expensive to boot! There are lots of built in options – brew up to twelve cups, choose how find the grind is, choose how strong to make your coffee, even have multiple users send different coffee orders in at the same time.