The Best Smart Home Products – 2016 (Part Two)
Posted on
November 15, 2016
In 2016, options for turning your home into a "smart" home continue to increase. New gadgets and devices his the market every week which can make your life and your house just a little bit more convenient. We've put together six MORE popular and well-reviewed products for you to peruse that just might make your place a "smarter" place to live. This is Part Two of a two part series, so be sure to check out last months list as well.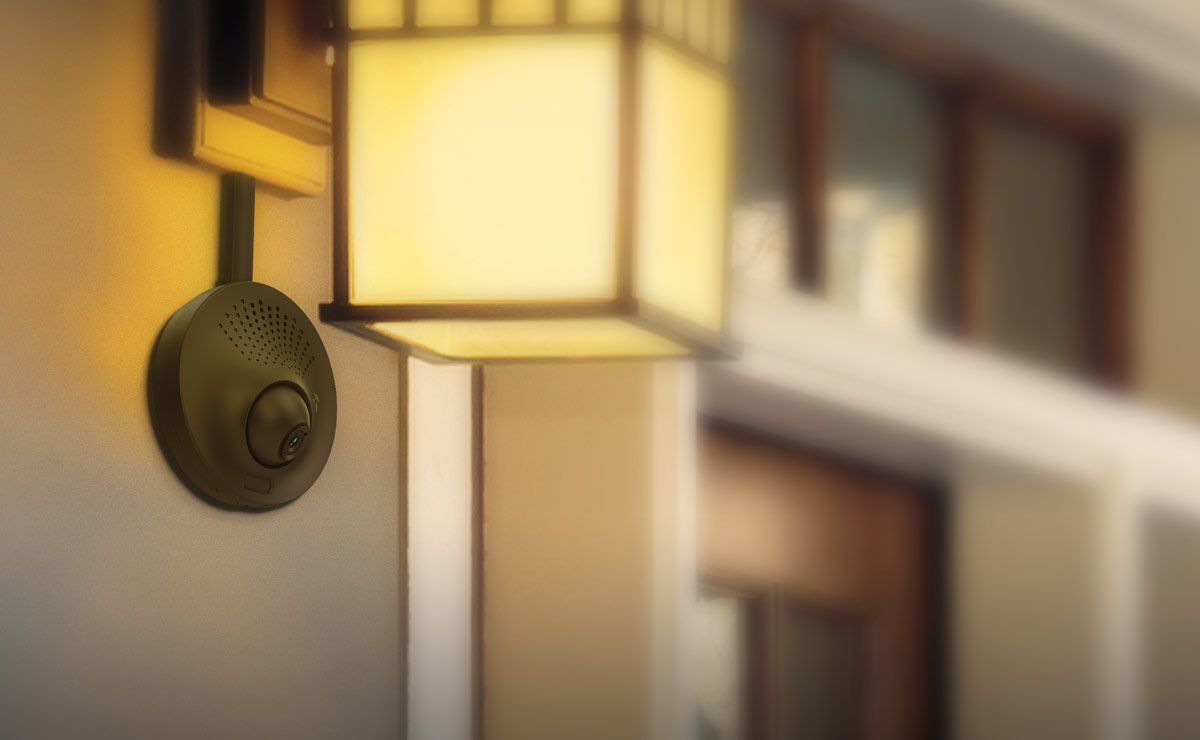 Kuna already has a line of ourdoor security cameras that are built into porch lights, but if you already have a light fixture and don't want to get a new one, now they've got you covered for that as well. The Kuna Toucan attaches discreetly to existing light fixtures so you can still watch your home without needing a whole new light. It has a motion sensor, and it can will send alerts to your mobile phone whenever there is notable activity. The video resolution is 720p, there is a 100 decibel siren than can be rang if needed, and the device has both Wi-Fi and Bluetooth capability.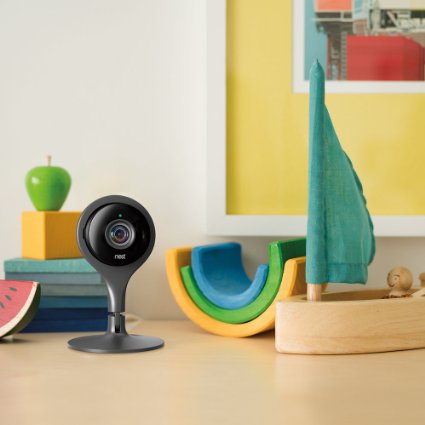 Famous for their thermostats, Nest also has a security camera designed for interior use. It boasts quick and easy installation, 24/7 live video in 1080p HD, and a 130 degree viewing angle. Nest Cam will send alerts to your phone when there is activity to report, and there is a mobile app where you can see hourly reports. Nest Cam also has an internal speaker, so you can stream audio messages over the air. There is an optional service that allows you do store 10-day or 30-day video history available from Nest as well.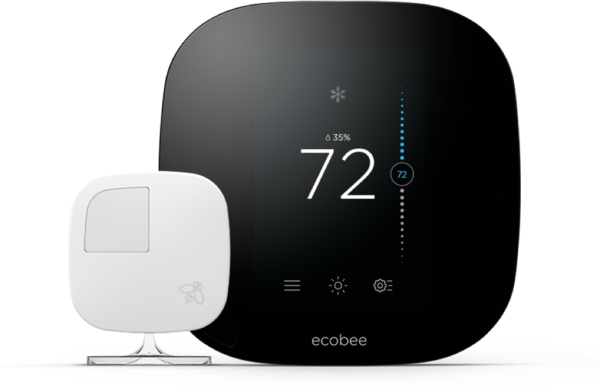 The ecobee3 is packed full of features and compatibility with other services to make your home thermostat is smart and flexible as possibility – supported services include Amazon Alexa, Apple HomeKit, IFTTT, Samsung SmartThings, and Wink. This thermostat collects thousands of data points (everything from your heating and cooling history to the weather outside) and intuitively understands your heating and cooling preferences, making sure you are always comfortable. It is able to sense when no one is home and adjust the energy usage accordingly, saving you money in your pocket – ecobee claims an average of 23% yearly savings on heating and cooling. You can also get free monthly reports on how much energy you've saved and tips on how you can optimize your system to save even more.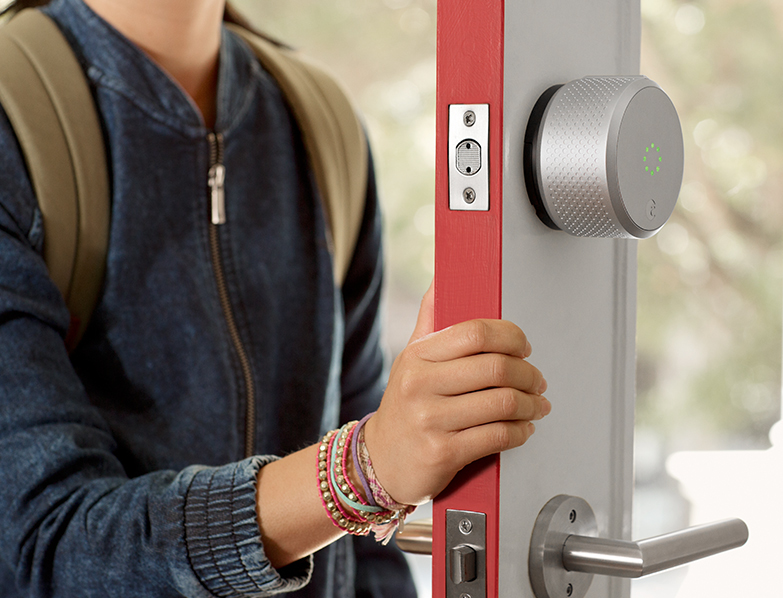 With the Smart Lock by August, your phone is no longer just a phone, it's not a smart key. You can lock and unlock your door, create virtual "keys" to control access for friends, family, or other guests, and keep a log of who is coming and going. You can choose when and for how long anyone has permission to unlock it and you can delete access in an instant. The Smart Lock automatically locks behind you and unlocks as you approach the door. It works with both iOS and Android phones, and there is no need to get new door hardware – it replaces only the interior side of a standard deadbolt.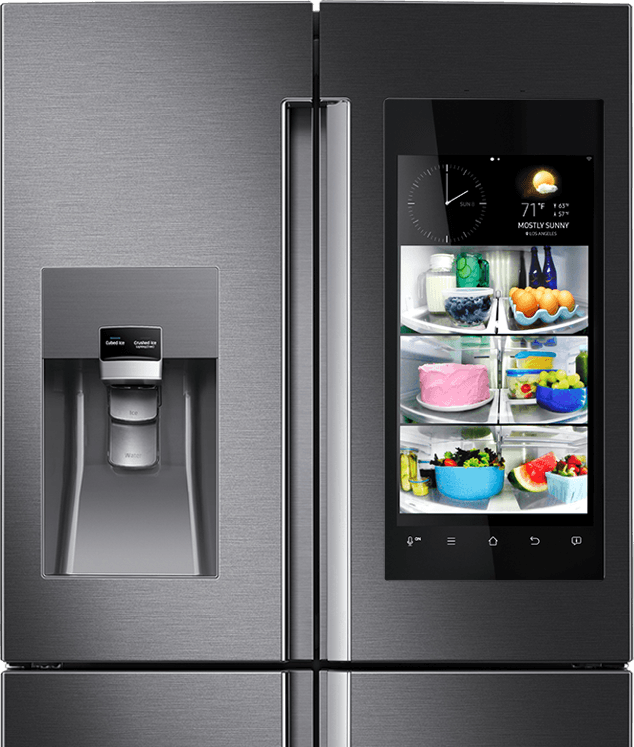 The Family Hub is a real show-stopper from Samsung. It comes with a Wi-Fi enabled touchscreen built into the door that lets you manage a wide array of tasks and entertainment options. Three built-in cameras take a photo each time the doors close; you can then see these photos from your phone so you always know what is in the fridge and what you might need to pick up from the store. A calendar let's you and your family coordinate your schedules or leave notes and reminders. You can set it up to show a slideshow of pictures when no one is interacting with it. The Family Hub can also stream music and video if you are entertaining in the kitchen. Other apps let you place orders at the grocery store or instantly look up any recipes you can think of. This really is the future of refrigerators.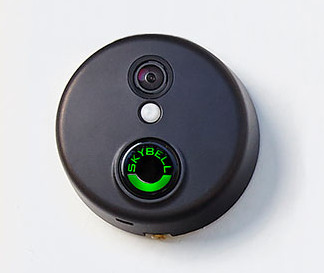 Last week we told you about the Ring video doorbell. This week we look at a direct competitor, SkyBell. SkyBell boasts live HD video straight to your computer or mobile device, as well as a motion sensor that can alert you to notable activity on your front porch. Two-way audio lets you both listen and speak over the air. SkyBell works with a whole list of other smart home products and service providers like Amazon Echo, Next, iControl, IFTTT, and more. One feature unique (so far) to SkyBell is color night vision, allowing you to see what's going on even in the dark. Overall, SkyBell and Ring are pretty comparable, so feel free make your own comparison!
So just remember, when you're planning your own log home, consider incorporating some of these smart features to live well and make your house a smarter home.