This Colorado Log Cabin Just Might Inspire You
Posted on
September 15, 2015
Though only about thirty miles as the crow flies from famous and glitzy Telluride, Colorado, it will take you over three and a half hours to drive from there to this log cabin outside Lake City, Colorado in the southwestern corner of the state. "Thoreau's Cabin," as it is dubbed, sites on five private acres at an elevation of 11,450 feet. Surrounded by 13,000 foot peaks of the San Juan Range in the Rocky Mountains, the property borders a 102,000 acre Uncompahgre National Wilderness Area. Built in 1994, this 936 square foot cabin has two bedrooms and one bathroom. It's currently listing price is $575,000, but even if that is out of your price range for a log home, it has many features that might inspire you enough to include them on your cabin project.
The first unique feature you notice as you approach this cabin is how you get to it. The structure itself is separated from the parking area by a small creek and a deep gulch. The solution: a 150-foot long suspension bridge. Even if your property is less dramatic there might be a place for a small bridge, suspension or otherwise, to give your getaway a more dramatic feel.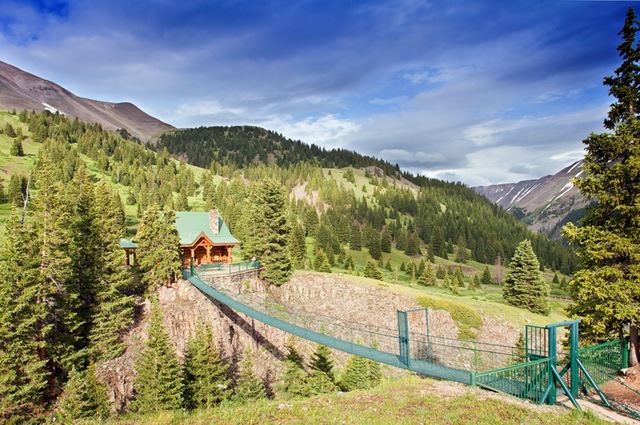 Our next photo showcases two elements of this home that you might enjoy incorporating into your own build. The first of these is perhaps the focal point of the photo, a picnic table. Simple and inexpensive, if you are looking for an easy way to give your outside space an authentic outdoor feel a picnic table just might do the trick. The second element is a bit harder to spot – it's the beautiful flagstone covering the deck – but there will be more images later in this post where you can see clearly how they have used flagstone both inside and out to give the cabin a consistently rugged-yet-refined personality.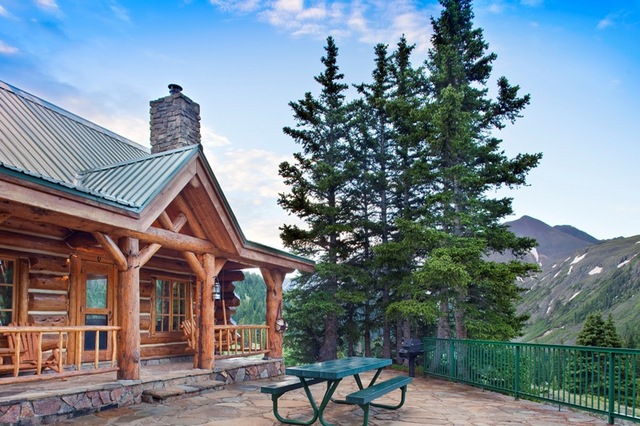 In the next photo you can again see the flagstone mentioned previously, but the focal point of this photo is the wood-burning stove. This particular home provides not only warmth to the entire structure, but entertainment as well.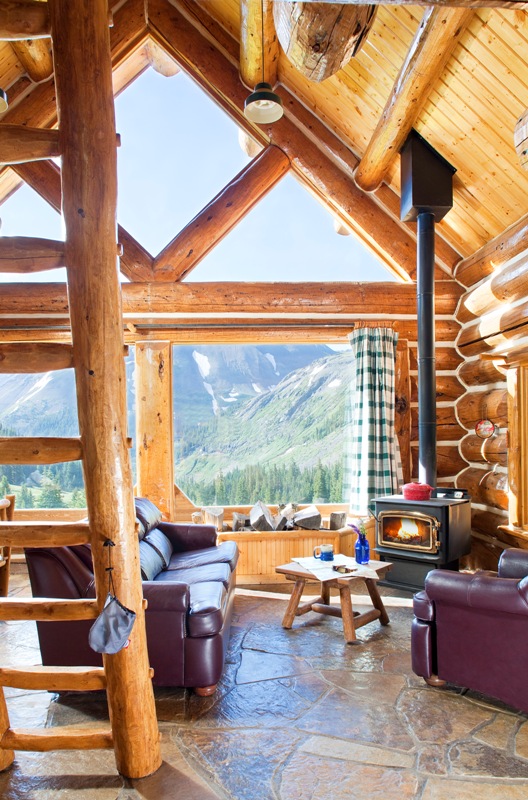 The following two photos each show off two unique characteristics about this cabin. One of these is the fact that almost all of the interior furnishings are log-based. The dining table, the chairs, the bed, the ladder – all of these are made from strong log-based materials that perfectly match the overall makeup of the building. Also easily evident in these photos is choice that was made to use full-round logs to construct the cabin. Twenty inch round logs like these might be hard are going to be a bit more expensive, but there's no denying they give the house a strong and reliable appearance.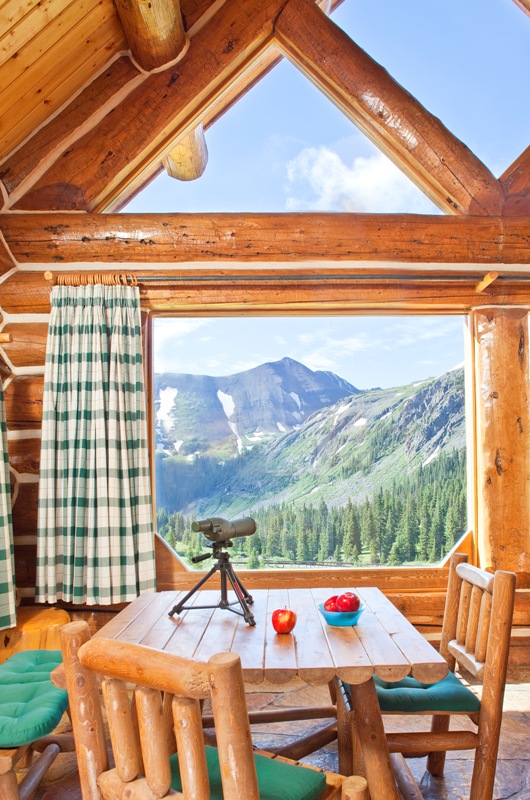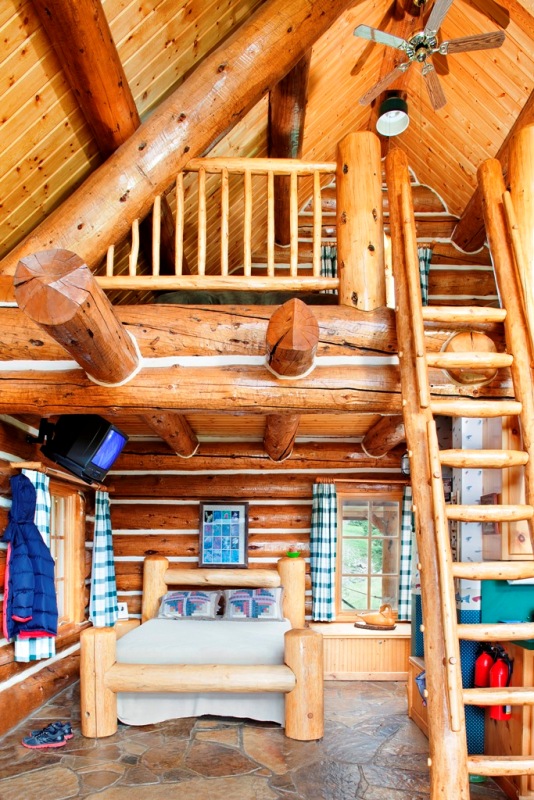 The last feature is hard to tell just from photos, but this cabin is 100% off the grid while still maintaining many modern conveniences. Drinking water is triple filtered from a well. Wastewater is collected in a septic system. A solar system generates electricity (with an emergency gasoline generator backup) and propane gas provides energy for the water heater, cooking stove, and oven, while the aforementioned wood burning stove supplies warmth for the cool mountain nights.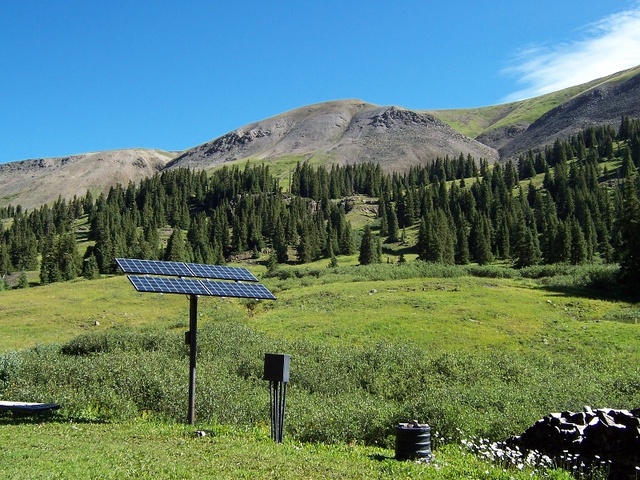 All in all, this cabin is a nifty little package. If you are ready to buy right now, you can check it out here. If you are thinking about doing your own build, there are some great ideas here that you can run with. Ready to learn more about building your own? Just call us at (919) 732-9286, or fill out our form.